Ice and Snow Fun Around The World
Scotland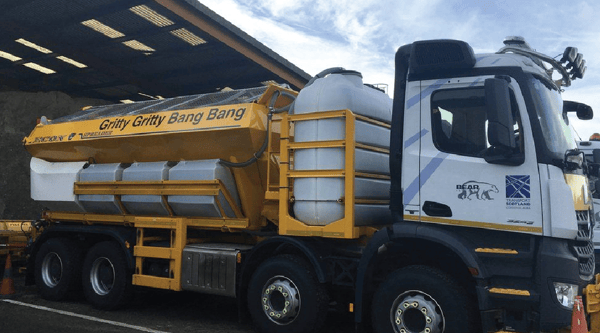 Courtesy: Bear Scotland
Did you know that Scotland individually names their snow fleet machines? Using their collective creativity, Scots submit names to christen their plows and gritters...and they are hilarious. Here is a sampling of some of this season's best monikers:
Gritallica
For Your Ice Only
License to Chill
Luke Snowwalker
Veruca Salt
The Great Grittish Flake Off
Spready Mercury
Gritty Gritty Bang Bang
Snowkemon Go
Han Snow-lo
Ready Spready Go
Megameltasaurus
William Wall-ice
China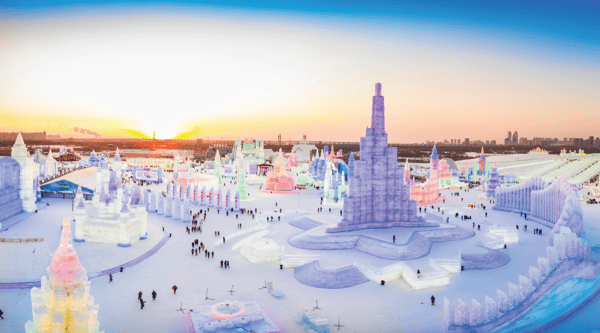 The Harbin International Ice and Snow Sculpture Festival is one of the most impressive wintry sights in the world. Held in January, in north eastern China, towering and brilliantly lit structures are created entirely out of blocks of ice. The snowy festival also includes snow sports, fireworks, and has even become a popular venue for large scale wedding ceremonies.
The Netherlands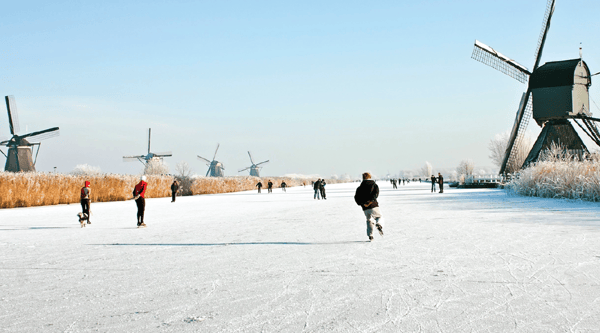 Courtesy: Netherlands Bureau for Tourism and Congresses
Famous for their sprawling canal system, the Dutch have fully utilized sub-freezing temperatures to create a rich ice skating culture. Skaters and spectators around Holland wait for the perfect conditions to launch their storied Elfstedentocht or "11 cities tour." This ice skating race connects 11 cities over a distance of 135 miles of canals. Unfortunately drought and climate change have not provided the conditions for anything but small localized skating since 1997. Here's hoping the conditions are right for the tens of thousands of waiting participants to get their chance again soon!
United States: Alaska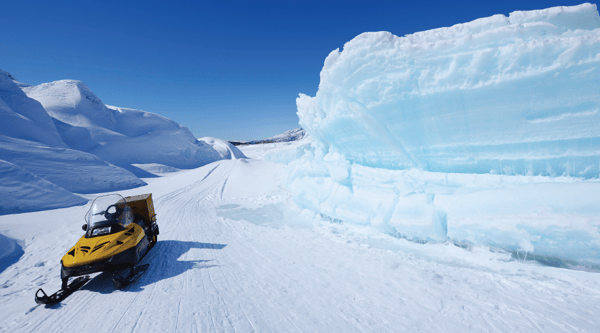 Snowmobiling is not just a winter necessity in Alaska, it is also its most popular winter recreation. In fact, some more remote locations are easier to access in the winter on well-groomed trails than they are during the summer. With hundreds of miles of trails, snowmobilers can enjoy short or long excursions, taking in glaciers, ice caves, snowy forests, and plentiful wildlife.
Norway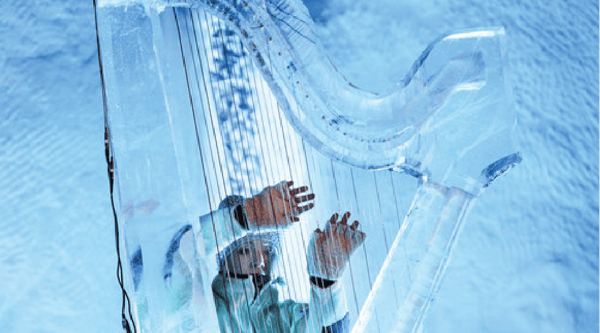 Courtesy: Ice Music Festival Norway
Have you ever wanted to play an instrument made from ice and snow? The Ice Music Festival in Norway takes place in a winter wonderland to showcase the acoustic properties of ice. Artists and musicians can display their talents with intricately constructed igloos, stages, and instruments made of ice!
Australia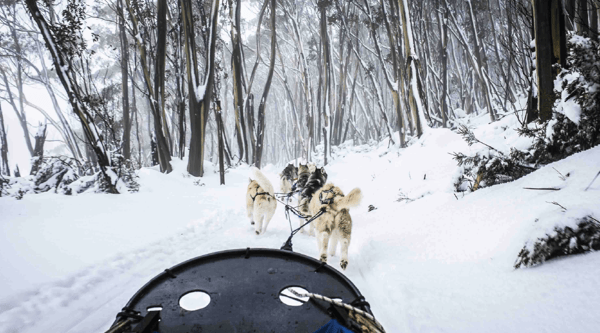 Courtesy: Adventure.com, Photo: Oliver Pelling
Most of us associate dog sledding with the northern hemisphere. But did you know you can enjoy the thrill of exploring the snowy mountains with Siberian Huskies...Down Under?! Multiple Aussie dog sledding groups operate out of Alpine National Park, Mt. Baw Baw, and Mt. Buller. Just the surreal sight of snow covered eucalyptus forests would be worth the excursion.
Japan
Courtesy: Yukigassen International
In Japan, snowball fights are serious business. The Japanese sport of Yukigassen takes snowball fighting to the next level with organized teams, corporate sponsors, professional equipment, regulations, coaches, and leagues. Part dodgeball, part snowball fight, part capture the flag, yukigassen games are played on specially designed snowy courts. Over the decades, this sport has spread worldwide as other countries have joined the fray and even culminates in a world championship series.
Canada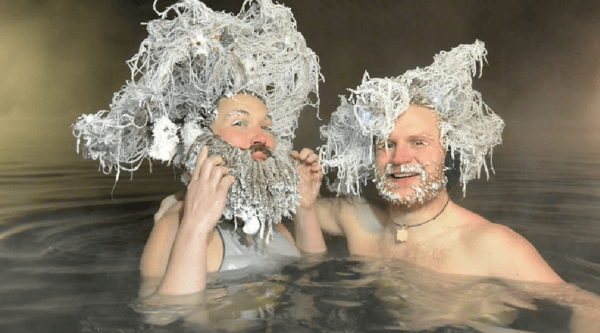 Courtesy: Takhini Hot Pools
Oh Canada, thank you for being you. The Yukon's International Hair Freezing Contest takes place in the Takhini Hot Pools. Participants dip their locks in the hot spring water and sculpt while mother nature does the rest. Thousands of dollars in cash prizes are awarded to the most impressive and creative frozen hair sculptures, so start growing your tresses now.
Antarctica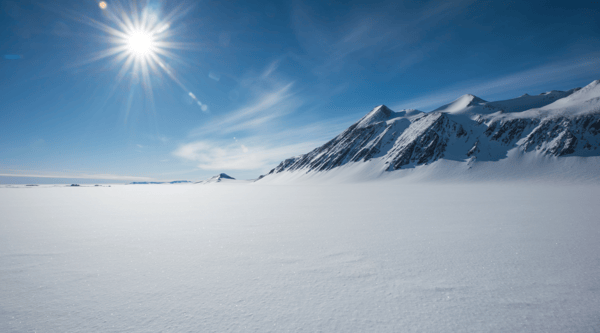 Remember, just last year, when destination marathons were a possibility? Well Antarctica boasts the most extreme destination races in the world. The Ice Marathon and half marathon are held just a few hundred miles away from the south pole and attracts the toughest competitors out there. So if you can handle running on ice and snow during wind chill conditions that drop to about -5° F, pencil in December 14th, 2021 for your next challenge!
Sweden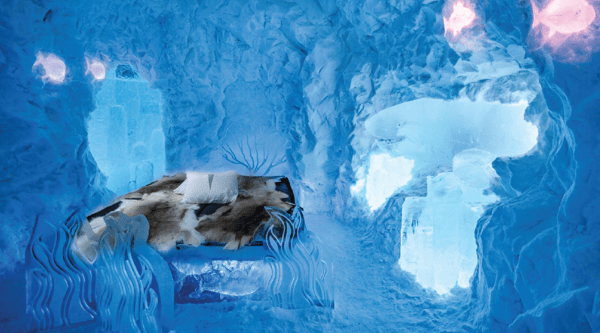 Courtesy Icehotel.com, Designer: Jonathan Green & Marnie Green, Photo: Asaf Kliger
Ice hotels have become popular in many different countries, however the original and biggest Ice Hotel is found on a riverbank in Jukkasjärvi, Sweden. Spanning over 64,000 square feet, this hotel is redesigned and reincarnated every winter. Artists apply and are selected from around the world for a chance to design and create beautifully themed rooms entirely made of ice and snow.
No matter how you choose to enjoy ice and snow this winter, Ice Slicer wishes you and your loved ones a happier and healthier year!
© 2021 Redmond Minerals Inc.